---

Your Personal Invitation to be Saved and go to Heaven when your life on earth is over!!!

---

(1) God loves You!!
Romans 5:8, But God commendeth his love toward us, in that, while we were yet sinners, Christ died for us.
(2) Your Sin (or Disobedience to God) has Separated You from God!!
Romans 5:12, Wherefore, as by one man sin entered into the world, and death by sin; and so death passed upon all men, for that all have sinned:

(3) Only Jesus-Christ can Forgive Your Sins!!
Acts 4:12, Neither is there salvation in any other: for there is none other name under heaven given among men, whereby we must be saved.
(4) Will You Receive Jesus-Christ as Your Lord (or Authority) & Savior (or Rescuer)??
Mark 1:15, And saying, The time is fulfilled, and the kingdom of God is at hand: repent ye, and believe the gospel.


Repent (Through Prayer) Sorrowfully tell God Your a Sinner, willing to turn from Your Sins and trust Jesus-Christ's shedding of Blood and Death on the Cross for Full Payment of Your Sins and will Follow Him.
.
Prayer
---
Welcome to our Prayer Page
This Ministry continues to grow through the faithful Prayers of our friends.
Would you allow us the honor of Praying for you. Submit your prayer below and we will pray for you.
Be Advised that your Prayer Request will be Posted below for others to see so discretion is advised.
Please pray for us too...May God Bless You.
---
Submit Your Prayer Request...
---
Real Time Prayer Bulletin Board....
(Please Pray for all Request)
Mon 1/16/17 | VERA BANKSTON-JONES | FATHER GOD, MY HEALTH IS SCARING ME, YET I KNOW YOUR A HEALER! HELP ME IN A HEALING PROCESS PHYSICALLY, MENTALLY, SPIRITUALLY, AND FINANCIALLY!.......SELAH
Mon 1/16/17 | Cynthia | I'm having a hard time financially, me and my husband are both not working, my husband had an accident on his job causing him to have surgery, and he has not been able to work, and I have had 2 back surgerys, one December 1, 2015, and one February 23, 2016, and I haven't had any relief, January 9, 2017 I had 4 epuduarl shots in the back and I'm still hurting I'm not able to work,we need help, I'm behind in my mortgage,our car has broken down we need bad. Please pray for us. Thank u.
Sun 1/15/16 | D.Abhishek | Please the Lord , my dear brother and sister. First of all I would like to thank you and appreciate you for doing a such a great job in this world for JESUS Christ. As I'am suffering for disease due to the sins I have done. I have severe neck pain , amibiosis, having pain in right side at the part of kidney( I don't know exact place where pain is occurring) , throat infection, gas trouble and more over that pray for my spiritual life. I consulted many doctors but I got no result. Now I'm here to stand my hope in JESUS to heal my health. I also wasted 4 years in my life by not studying my courses. Now iam a looser . I want to get victory in this world and in my spiritual life . So please pray for me. Praise the LORD thank you
Sun 1/15/16 | D.Abhishek | VERA BANKSTON-JONES | FATHER GOD, 017 HAS BROUGHT SOME THINGS (ppl) OUT OF THE WOODWORK AS WELL AS NEW ROADS PLACED BEFORE ME. I'LL BE CALLING ON YOU MORE THAN EVER BECAUSE I BELIEVE IN YOU AND YOUR UN-DYING LOVE FOR ME!.......SELAH
Sun 1/15/16 | D.Abhishek | val | I would like prayer for my father who is really ill and for my mother who has to take care of him
Sun 1/15/16 | D.Abhishek | Brenda | I'm prayer for my family and friends and love people of the world and blessing in financial I'm disable and need financial crisis and praying for you help can you help me please pastor with little money blessing for my rent lord knows I do Jesus Christ say ask in Jesus name and shall be giving you.AMEN please help thank you for praying for me may god graceless bless you and your church family.
Sun 1/15/16 | D.Abhishek | lukram Mangi Meitei | please pray for because my spirit is willing for the lord but my flesh is very weak. these days I face a problems that I was praying for my life partner and I proposed a girl and in my dream three of my Bible college student tell me that my friend who is call nanao tell she has falling in loved with man called nanao who works for the lord ministry and he says think deeply, and my Friend BIRA Chandra said don't worry she will care you much, and my friend khamba said if you marry her you will be peaceful. but I thought this was just a dream so I took fasting and prayed and after my prayer God remind about the story of Joseph who was marry husband to me, and about her a pastor visioner prophecies that I'm not a right person for her. the pastor said a men will proposed unknowingly these year . and what the pastor said come true and were engage but she love me very much there is always positive dream for but for her is negative. please earnestly pray for me and situa!tion. what is my reveal I don't understandard.
Sat 1/14/17 | Cylus okenyoru | I am undergoing difficulty moments, finacialy. There is drought we cant get even food to eat, No water. we just live by the grace of God.
Sat 1/14/17 | Breyonda Pierce | This is Breyonda Pierce I am writing y'all to pray For my family as well as myself and pray for our country the united States
Fri 1/13/17 | Vera Bankston-Jones | FATHER GOD, n life some changes are do as time goes on, with Your Love and guidance it will get me through. Forgive me Father as always and continue with your ever-loving presence in my life!.......SELAH
Fri 1/13/17 | Gautier LOUNGENGE | Shalom to you all! Wishing all, you and your whole families, the best in Christ Jesus and Happy New Year: Health, Peace and Joy in your hearts, Love, Friendship (finding very good friends for good friends lead to success) and Success and in short Life into the Lord's Mercy. Obed-Edom did experience of walking into the Lord's presence so he decided to dwell in His Presence for ever. And I wish you all the same, I mean you and all my brothers and sisters. 2 Samuel 6:1-12; 1 Chronicles

15:18

; 16:4-7, 37-38; 26:4-8; Psalm 1:1-6; Joshua 1:8-9; Genesis 12:1-5 Shalom! Shalom to you all! I graduated from the secondary teachers college in 2011 but I have been teaching as a voluntary for six years. I am unpaid and would like to be recruited and in the same way as I am praying our Lord God and Father in Heaven not to forget me in my walk into Jesus Christ. I need more from His help when teaching so that I join the Gospel to win souls on land I mean every where the Holy Spirit sends me and even in my school. I am coaching and training some old students but I cannot buy a Bible or any book for their daily meditation. GOD's Blessings to you all!
Fri 1/13/17 | Bobbie Oney | I'm asking prayer for my family that we may be stronger than ever and get through this struggle and my step daughter come home safely and quickly. She has been taken from us and foul things are being said about me . We just need wisdom and peace to get through this and God's guidance.
Fri 1/13/17 | Bernard Ofosu Boateng | I want you to pray for me to receive the baptism of the Holy Spirit and also to overcome the desires of the fresh.
Fri 1/13/17 | Lashala Pratt and Brandon Eacholes | Children, families and ministries worldwide as he will allow me to do. I pray he comes to my rescue. Amen. God bless
Fri 1/13/17 | margaret bekecheng | PAY FOR GOD'S FAVOR AND UNION WITH MY CHILDREN IN AFRICA THIS YEAR
Thu 1/12/17 | Trixie Mack | Last year my mom had a massive heart attack. She was in ICU for 2 months and later had heart surgery. Since then she is getting stronger but still not strong enough to adequately look after herself a hundred percent. I ask you to pray with me for her for her to strengthen and heal. I also ask you to pray with me for a miracle, we are very poor and in this winter it is very hard to pay the hydro bill and grocery, I just wish to have a warm home and enough healthy food at home. Thank you and God bless you
Thu 1/12/17 | Jennell Harper | Yes I need all the prayers and I hope. they'll be alto. Some times lately I feel like Satan is trying to take over. My life I always say in JESUS name i want you to leave me alone. Thank you for each and every prayer I want to get back on the right path. I need JESUS. THANK YOU. JENNELL


---
We reserve the right to post and edit any information submitted.
---
Language Translator (Click on Tab to Translate Page)
---
Scripture Application (Click on Box to View Application)
---
Bible Search (Search Bible By Word or Verse)
---
Take Notes on Your Bible Studies (Using our Padlet)
---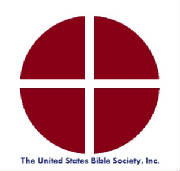 Try Our Free Daily Devotion Email

The United States Bible Society | Bibles4Free.com | Bibles.us.com | BibleSociety.us.com | FreeBibles.us.com | MyBible.us.com | 5544 Forest Drive | Loganville,Ga. 30052 | USA | Phone: 85K-JBi-bles = 855-524-2537 | e-mail: info@bibles4free.com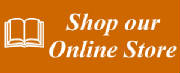 Ministry Results as of
7-1-16
|
24,874
Souls Saved |
377,276
Bibles Distributed |
2,406,400
Tracts Distributed |
41,895,088
e-Devotions Distributed |
1,227
Jo.&Ro. Distributed |
3,496,533
06-12 Web Hits |
4,381,311
2013 Web Hits |

11,093,521

2014 Web Hits |
22,305,615
2015 Web Hits |
22,305,615
2016 Web Hits |
42,176,990
Total Web Hits

117 Countries of Distribution | Algeria | Amercian Samoa | Argentina | Austria | Australia | Bahamas | Bahrain | Bangladesh | Barbados | Belarus | Belgium | Bolivia | Bostwana | Brazil | Bulgaria | Cameroon | Canada | Chile | China | Columbia | Cook Islands | Costa Rica | Czech Republic | Denmark | Dominican Republic | Ecuador | Egypt | England | Eritrea | Estonia | Ethiopia | Finland | Fiji | France | Germany | Ghana | Great Britain | Greece | Grenada | Guatemala | Guyana | Hati | Hong Kong | Hungary | India | Indonesia | Iraq | Ireland | Israel | Italy | Ivory Coast | Jamaica | Japan | Kenya | Kuwait | Latvia | Lebanon | Lesotho | Lithuania | Lybia | Macedonia | Madagascar | Malaysia | Mali | Malawi | Mexico | Moldova | Monaco | Mongolia | Morroco | Netherlands | New Caledonia | New Zealand | Nicaragua | Nigeria | Norway | Oman | Panama | Papua New Guinea | Pakistan | Peru | Philippines | Poland | Portugal | Puerto Rico | Qatar | Romania | Russia | Rwanda | Saudi Arabia | Senegal | Seychelles | Singapore | SriLanka | South Africia | South Korea | Spain | StLucia | Suriname | Swaziland | Sweden | Switzerland | Taiwan | Tanzania | Thialand | Tobago | Togo | Turkey | Uganda | Ukraine | United Arab Emirates | United Kingdom | United States | Uruguay | Virgin Islands | Venezuela | Zambia | Zimbabwe