---

Your Personal Invitation to be Saved and go to Heaven when your life on earth is over!!!

---

(1) God loves You!!
Romans 5:8, But God commendeth his love toward us, in that, while we were yet sinners, Christ died for us.
(2) Your Sin (or Disobedience to God) has Separated You from God!!
Romans 5:12, Wherefore, as by one man sin entered into the world, and death by sin; and so death passed upon all men, for that all have sinned:

(3) Only Jesus-Christ can Forgive Your Sins!!
Acts 4:12, Neither is there salvation in any other: for there is none other name under heaven given among men, whereby we must be saved.
(4) Will You Receive Jesus-Christ as Your Lord (or Authority) & Savior (or Rescuer)??
Mark 1:15, And saying, The time is fulfilled, and the kingdom of God is at hand: repent ye, and believe the gospel.


Repent (Through Prayer) Sorrowfully tell God Your a Sinner, willing to turn from Your Sins and trust Jesus-Christ's shedding of Blood and Death on the Cross for Full Payment of Your Sins and will Follow Him.
.
Prayer
---
Welcome to our Prayer Page
This Ministry continues to grow through the faithful Prayers of our friends.
Would you allow us the honor of Praying for you. Submit your prayer below and we will pray for you.
Be Advised that your Prayer Request will be Posted below for others to see so discretion is advised.
Please pray for us too...May God Bless You.
---
Submit Your Prayer Request...
---
Real Time Prayer Bulletin Board....
(Please Pray for all Request)
Our Ministry | Pray for people who need this Ministry to find Us.
Our Ministry | Pray that we can meet all the Bible Request.
Our Ministry | Pray for souls to be saved.
Our Ministry | Pray for the new converts to be grounded in the Word.
Our Ministry | Pray for the saved to be strengthened.
Our Ministry | Pray for the needs of the Staff and Ministry.
Fri 6/24/16 | Monique | I ask JESUS to have my sister move in my building but she'll have her own apartment now she's here but another problem my sis is afraid because not to have enough money to pay her rent in the future we need OUR LORD JESUS I told her its JESUS' problem and also we are miserable we are not happy we are asking OUR LORD JESUS to change our lives for a better one
Fri 6/24/16 | Ernestina Ibarra | Please pray for husband Jesse Ibarra and the woman(Matilda Leyva) he left me for. They are both addicts and in need of salvation and deliverance from what keeps them from seeking the truth in God and salvation through Jesus alone. Pray for my hurt of broken vows. Travel mercies for my daughter in law and my grandchildren who are leaving to Wisconsin to live there. My children to be closer to God and kept under His wing. For all my brethren and their petitions that they may be heard and met as the God wills through Christ Jesus alone.
Fri 6/24/16 | Heather Irby and Brad Irby | I ask that you pray for my marriage as it is coming to a fail. I ask that you pray God heals our marriage and strengthens it even greater as it was when we first were married. Thank You! God Bless!
Thu 6/23/16 | ntombintlabathi | l ask that may l grow spititualy and get married after.
Thu 6/23/16 | Kia Smith | Build a better relationship with God. Heal all my pain broken hearts answer my prayers and keep me cover.
Thu 6/23/16 | Doris Atuam | Please kindly help me in prayer consenting a project m' working on needing, 5000 pieces of bible to distribute in some senior high school in my region , may the good Lord remember you as you remember me in your prayers too Amen.
Thu 6/23/16 | Tina Ibarra | Please keep my husband in prayer as he left with another woman .they are both lost and their souls are my concern..Father draw them to the cross that the sin they desire is what was driven through your precious body..have mercy God even if he never comes back to me bring them to you oh Lord in Jesus mighty name.
Thu 6/23/16 | sabrina | Please pray for my house for my children and for the children of my church and pray for the church
Wed 06/22/16 | success | to have the faer of God to know him to prosper me and my family to bless my wife with the fruit of the womb and to make my home peaceful
Wed 06/22/16 | VERA | FATHER, CHAMPIONS CLE BY U'RE GRACE ALONE AND A CHAMPION YOU'LL MAKE OF ME!.......SELAH
Wed 06/22/16 | Yazmin | It has been the most difficult 2 Year's for myself and family, my cousin was killed in a car, my uncle had a heart attack. My father has become an Alcoholic he drinks every single day and he is diabetic. I'm living in another state and I'm struggling immensely financially. I have to take a State Board Test on

June 24, 2016

to get my nursing license. I am really trying to go in the right direction and follow god's path. If you could pray for me and my family have a blessed day. Montanez Family
Wed 06/22/16 | Iainehskhem | to pray for me as a youth that I can resist against the devil, many temptation it came to me, mostly i committed them because i forget to seek first God. and also for my family to be in unity of Christ.
Wed 06/22/16 | Sudarsana | PLEASE PRAY FOR ME ABOUT GOOD HEALTH .AND FINANCIAL PROBLEMS.
Wed 06/22/16 | Marie el khoury | Pray for my family my husband is seek.
Wed 06/22/16 | Amanda billington | I pray this financial burden be lifted i pray Jesus continues to watch over me my child and family as well as friends
Wed 06/22/16 | GILBERT KANOKANGA | AM Gilbert noel kanokanga born 21/06/1975 turning 41 years today thats my second prayer request thank you for the first prayer request was doing wonderous to me and an improvements for my life but today got the problem from my long back workmate constance berita marima is fighting for me we have been working togather in a satain organisation to assist the less privaledged people and orphans,girl child the organisation name was kumusha village women and youth organisation zimbabwe,operating in zimbabwe registered by myself she just quit the organisation in 2012 and i have continue to operating,after successfull in this organisation and church apostolic faith word ministries international she started to threatened me with identied as police people and demanding monies to me as her claims of 4,5 00 dollars us,plus sending his team to my home unknown people to say are the dept collectors to get my home properties without anything for her never getting any of her monies she never go to any other people but just direct to me under such threat may you help me please my life is under threat and heavy intimidation never getting any cent of her even writend got my familly living under heavy threat and slavery through her if i was getting her monies dont mi9nd but only bad blood through the bad spirit in our familly please pray for me to be freed forever crying eveyday by this spirit if am there for development can be tryed even in prisoned wothout concerned help me,help me,hear me with my familyy please all help me ,my tears come out everyday help me
Wed 06/22/16 | VERA | FATHER, IT MAY NOT COME WHEN ONE WANTS IT YET IT'S RIGHT ON TIME!.......SELAH
Mon 6/20/16 | VERA | FATHER, THANK YOU FOR THE CLEVELAND NBA CHAMPIONSHIP AFTER 52 YEARS OVERDUE! THANK YOU FOR WAKING ME THIS DAY!.......SELHA
Mon 6/20/16 | Charles McDaniel | Please pray for my grandmother shirley Faulkner she's got sugar high blood pressure and heart she's really bad sick and getting bad dizzy spells and she's in and out of the hospital all the time, and please pray for my kids me and my loved ones and please pray for Darlene Howard and Audrey Darlene Howard's really bad sick and is fighting cancer and on treatments Audrey has sugar really bad,in Jesus name I pray amen.
Mon 6/20/16 | C.P. | I have grown in a home where it felt more like a temporary stay than a home. I have been sexually abused in those houses and removed. However, my brothers stay in the constant movement. The guy that sexually abused me is out of the house and barely comes around. I have several prayer request and the more i pray for it, the more i give up and it seems the worse it gets. So, I will put everything in God hands and I will continue praying with you guys. I want to pray for my mother and brothers stability and home and safe neighborhood. I need prayer for every head in that house. I need prayer for my family in general so they could know the gospel, the true gospel. I need prayer for every need to be fulfilled and for them to know that it is God and no other. Any friends that aren't good be separated from them. Any relationship that isn't good be separated from them. Let them see God and know that the death of my older brother is alright because he lies in a better place!
. No stress for my mother. For my mother to land a job and don't have to wait on disability. For my dad to land a job so we don't have to stay with grandma and he lean on her. For just God's plan showing throughout and they begin to realize it. Not only them, but pray for me. For my mind and my heart to forgive who have hurted me. i do not know if I forgiven them or not. I sometimes feel frustrated and have flshbacks. For God to just hold me and keep me focused on my journey. For energy in my body and happiness in my heart. Peaceful sleep. Love, guidance. Just healthy life as I begin to sprout out as an adult. For me to have a focused and sound mind.
Mon 6/20/16 | Margret | Praise Report Abba Father, I thank you for your abundant mercy and unfailing love in getting a B.Tech seat for my son in a reputed prestigious institution. Its a great miracle in our life. Thank you so much my beloved Lord and Love you.....
Mon 6/20/16 | Elvin prasad | My family safety and prosperity
Mon 6/20/16 | Rahul | hello,Greeting in Jesus name to you.i m Rahul from Punjab(India)please from me fro my brite future,and i br prospar in jesusin my whole life.
actually i apply for Canada for work parmit.God allow me for Canada.

---
We reserve the right to post and edit any information submitted.
---
Language Translator (Click on Tab to Translate Page)
---
Scripture Application (Click on Box to View Application)
---
Bible Search (Search Bible By Word or Verse)
---
Take Notes on Your Bible Studies (Using our Padlet)
---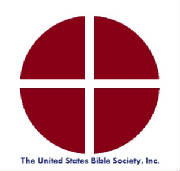 Try Our Free Daily Devotion Email

The United States Bible Society | Bibles4Free.com | Bibles.us.com | BibleSociety.us.com | FreeBibles.us.com | MyBible.us.com | 5544 Forest Drive | Loganville,Ga. 30052 | USA | Phone: 85K-JBi-bles = 855-524-2537 | e-mail: info@bibles4free.com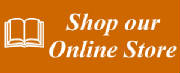 Ministry Results as of
1-1-16
|
20,856
Souls Saved |
351,155
Bibles Distributed |
2,398,400
Tracts Distributed |
32,417,317
e-Devotions Distributed |
1,227
Jo.&Ro. Distributed |
1,472,011
06-11 Web Hits |
2,924,522
2012 Web Hits
|

4,381,311

2013 Web Hits |

11,093,521

2014 Web Hits |
22,305,615
2015 Web Hits
42,176,990
Total Web Hits

117 Countries of Distribution | Algeria | Amercian Samoa | Argentina | Austria | Australia | Bahamas | Bahrain | Bangladesh | Barbados | Belarus | Belgium | Bolivia | Bostwana | Brazil | Bulgaria | Cameroon | Canada | Chile | China | Columbia | Cook Islands | Costa Rica | Czech Republic | Denmark | Dominican Republic | Ecuador | Egypt | England | Eritrea | Estonia | Ethiopia | Finland | Fiji | France | Germany | Ghana | Great Britain | Greece | Grenada | Guatemala | Guyana | Hati | Hong Kong | Hungary | India | Indonesia | Iraq | Ireland | Israel | Italy | Ivory Coast | Jamaica | Japan | Kenya | Kuwait | Latvia | Lebanon | Lesotho | Lithuania | Lybia | Macedonia | Madagascar | Malaysia | Mali | Malawi | Mexico | Moldova | Monaco | Mongolia | Morroco | Netherlands | New Caledonia | New Zealand | Nicaragua | Nigeria | Norway | Oman | Panama | Papua New Guinea | Pakistan | Peru | Philippines | Poland | Portugal | Puerto Rico | Qatar | Romania | Russia | Rwanda | Saudi Arabia | Senegal | Seychelles | Singapore | SriLanka | South Africia | South Korea | Spain | StLucia | Suriname | Swaziland | Sweden | Switzerland | Taiwan | Tanzania | Thialand | Tobago | Togo | Turkey | Uganda | Ukraine | United Arab Emirates | United Kingdom | United States | Uruguay | Virgin Islands | Venezuela | Zambia | Zimbabwe