---
Welcome to our Prayer Page
This Ministry continues to grow through the faithful Prayers of our friends.
Would you allow us the honor of Praying for you. Submit your prayer below and we will pray for you.
Be Advised that your Prayer Request will be Posted below for others to see so discretion is advised.
Please pray for us too...May God Bless You.
---
Submit Your Prayer Request...
---
Real Time Prayer Bulletin Board....
(Please Pray for all Request)
Our Ministry | Pray for people who need this Ministry to find Us.
Our Ministry | Pray that we can meet all the Bible Request.
Our Ministry | Pray for souls to be saved.
Our Ministry | Pray for the new converts to be grounded in the Word.
Our Ministry | Pray for the saved to be strengthened.
Our Ministry | Pray for the needs of the Staff and Ministry.
Mon 5/23/16 | Celena Flores |

To be willing to let down my net because God said so, and to know Him deeper for having done so.Amen

Mon 5/23/16 |

jackson masila | i request for prayers for my mother who has mental problem, she is Bendetta Mwethya

Munyao

Mon 5/23/16 |

Ernestina |

Salvation for my husband with deliverance from drugs(prescription and illegal)and children from the lies of this world. All our faith to increase and that we may glorify God thru Jesus Christ who is worthy of all honor and praise. In the precious name of my Lord and savior Jesus Christ, amen

Mon 5/23/16 |

Peter lawler |

To walk aging and to go home not in a wheelchair I'm in this nursing home rehab I'm only 45 I'm the youngest person in here as a residence u have blood clots in both legs from my ankles to my waist witch stopped all blood flow from my waist down for three weeks while the doctors figured out what was wrong with me so I was in the hospital for 9 weeks had 5 surgery 1 a day lasting 4 to 5 hours each and now they out me here I have been here now for 4 weeks no one comes to see me I am married and I have a sister I gess when they want something I will see them but I do have the Lord I served my country in the Marine core for 10 years been to 5 police actions and 1 war started getting sick from the war and now this family wants money or something they see me but the Lord never asked for nothing and he is there all the time I wish more people was like the Lord or I should say try to be like him not wanting something all the time and be there for someone else but them self sorry this was so long from your brother in crist Peter lawler

Sat 5/21/16 | Vera | Please pray for a good paying job for me; that my opinion writings will be successful and for me to have a strong Christian life. Thanks
Fri 5/20/16 | Lilly Lourdes | Pray for my mother and brothers family. as they are going thru lot of hurdles in the life. Thank you,
Fri 5/20/16 | To focus as preach the Gospel of Jesus Christ. To expand in my ministry of spreading good news to high schools.
Fri 5/20/16 | VERA | FATHER, WEANIN' MYSELF HELPS, YET I WOULD LIKE TO STILL BE STRONGER AND ABLE TO MANAGE BETTER! GUIDE ME!!!.......SELAH
VERA | FATHER MY FLESH IS WEAK URT WITH YOU I CAN GET STRONG!.......SELAH
radhe shyam | father please show me the truth the ultimate one and let me cherish your love whole heartedly. Amen
Valerie Pendelton |Abuse, being bullied, treated with racism & hostility, never being made to feel welcomed, females I don't even know give me a look like I'm a criminal, daily isolation since 1983, never feeling like I belong anywhere, poor Want to attend college, want to be a small engine pilot + air traffic controller at an evangelical college in Texas. Want to leave the Secular + evil Pacific Northwest! Please God hear my cries.
Wed 5/18/16 | Amanpreet Singh |

Please Pray for my Sister Rajni. She is under demonic impression and speaking like a kid. She is married and is 33 year old. She is seeing demons everywhere and being beaten by them. Please pray for her deliverence.

Wed 5/18/16 |

Valerie Pendelton |

Heavenly Father,

I need your help to get my life on track! My life has been a total mess since 1983 since leaving the military.

Help me to get into better housing, the Farestart job training program, then College, I hope to get into a air pilot/air traffic control major at a evangelical school in Texas! I'm really unhappy living in secular Pacific Northwest. I want to make something of my life & help others be of service some kind of way

Wed 5/18/16 |

Tonya |

I please ask for prayers for my husband. He does not have Jesus in his heart and life. Please pray for him. Thank you

Wed 5/18/16 |

VERA |

FATHER BEING THERE FOR FRIENDS IS A PART OF LOVE YOU INSTILLED IN ME!.......SELAH

Wed 5/18/16 |

Mawuli folley |

It is my prayer that God uses me as a vessel to change lives.I pray that may the Grace of our Lord Jesus Christ be upon me forever and ever.I also pray that may God grant me wisdom and understanding in his word.Last but not least, I pray that i will get the opportunity(sponsor) to travel to the states to peruse my degree.AMEN!!!!!!!!!!!!!!!!!!!

!!!!!!!

Tue 5/17/16 | M. Price |

Please pray for me and my husband we decided to get clean from drugs 2 years ago last year we lost everything in a fire we just haven't been able to get financially caught up since the fire so every month we have to pray about how to pay the bills God always provides but please pray I get a better job or more hours so we can afford our home and living costs.Thanks and have a blessed day.

Tue 5/17/16 |

VERA |

FATHER DEATH AN APPOINTMENT WE ALL MUST HAVE YET OUR LOVED ONES NEED THEIR EXTENDED FAMILY/FRIENDS TO SUPPORT THEM IN THESE TRYING HOURS! THANK YOU FOR THE GIFT OF LOVE!.......SELAH

Tue 5/17/16 |

Gabriella Larfaque |

I pray for a good job
---
We reserve the right to post and edit any information submitted.
---
Language Translator (Click on Tab to Translate Page)
---
Scripture Application (Click on Box to View Application)
---
Bible Search (Search Bible By Word or Verse)
---
Take Notes on Your Bible Studies (Using our Padlet)
---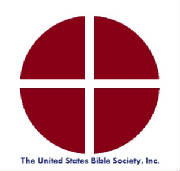 Try Our Free Daily Devotion Email

The United States Bible Society | Bibles4Free.com | Bibles.us.com | BibleSociety.us.com | FreeBibles.us.com | MyBible.us.com | 5544 Forest Drive | Loganville,Ga. 30052 | USA | Phone: 85K-JBi-bles = 855-524-2537 | e-mail: info@bibles4free.com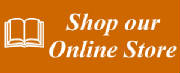 Ministry Results as of
1-1-16
|
20,856
Souls Saved |
351,155
Bibles Distributed |
2,398,400
Tracts Distributed |
32,417,317
e-Devotions Distributed |
1,227
Jo.&Ro. Distributed |
1,472,011
06-11 Web Hits |
2,924,522
2012 Web Hits
|

4,381,311

2013 Web Hits |

11,093,521

2014 Web Hits |
22,305,615
2015 Web Hits
42,176,990
Total Web Hits

117 Countries of Distribution | Algeria | Amercian Samoa | Argentina | Austria | Australia | Bahamas | Bahrain | Bangladesh | Barbados | Belarus | Belgium | Bolivia | Bostwana | Brazil | Bulgaria | Cameroon | Canada | Chile | China | Columbia | Cook Islands | Costa Rica | Czech Republic | Denmark | Dominican Republic | Ecuador | Egypt | England | Eritrea | Estonia | Ethiopia | Finland | Fiji | France | Germany | Ghana | Great Britain | Greece | Grenada | Guatemala | Guyana | Hati | Hong Kong | Hungary | India | Indonesia | Iraq | Ireland | Israel | Italy | Ivory Coast | Jamaica | Japan | Kenya | Kuwait | Latvia | Lebanon | Lesotho | Lithuania | Lybia | Macedonia | Madagascar | Malaysia | Mali | Malawi | Mexico | Moldova | Monaco | Mongolia | Morroco | Netherlands | New Caledonia | New Zealand | Nicaragua | Nigeria | Norway | Oman | Panama | Papua New Guinea | Pakistan | Peru | Philippines | Poland | Portugal | Puerto Rico | Qatar | Romania | Russia | Rwanda | Saudi Arabia | Senegal | Seychelles | Singapore | SriLanka | South Africia | South Korea | Spain | StLucia | Suriname | Swaziland | Sweden | Switzerland | Taiwan | Tanzania | Thialand | Tobago | Togo | Turkey | Uganda | Ukraine | United Arab Emirates | United Kingdom | United States | Uruguay | Virgin Islands | Venezuela | Zambia | Zimbabwe