---

Your Personal Invitation to be Saved and go to Heaven when your life on earth is over!!!

---

(1) God loves You!!
Romans 5:8, But God commendeth his love toward us, in that, while we were yet sinners, Christ died for us.
(2) Your Sin (or Disobedience to God) has Separated You from God!!
Romans 5:12, Wherefore, as by one man sin entered into the world, and death by sin; and so death passed upon all men, for that all have sinned:

(3) Only Jesus-Christ can Forgive Your Sins!!
Acts 4:12, Neither is there salvation in any other: for there is none other name under heaven given among men, whereby we must be saved.
(4) Will You Receive Jesus-Christ as Your Lord (or Authority) & Savior (or Rescuer)??
Mark 1:15, And saying, The time is fulfilled, and the kingdom of God is at hand: repent ye, and believe the gospel.


Repent (Through Prayer) Sorrowfully tell God Your a Sinner, willing to turn from Your Sins and trust Jesus-Christ's shedding of Blood and Death on the Cross for Full Payment of Your Sins and will Follow Him.
.
Prayer
---
Welcome to our Prayer Page
This Ministry continues to grow through the faithful Prayers of our friends.
Would you allow us the honor of Praying for you. Submit your prayer below and we will pray for you.
Be Advised that your Prayer Request will be Posted below for others to see so discretion is advised.
Please pray for us too...May God Bless You.
---
Submit Your Prayer Request...
---
Real Time Prayer Bulletin Board....
(Please Pray for all Request)
VERA BANKSTON-JONES | FATHER GOD, Thank you for my provisions and a roof over my head, song in my heart, and guidance from your love!.......SELAH
satomi | Thank you, Lord. I pray for urgent financial blessing.Also blessing unspoken prayers.Also great wisdom to study bible and songs.Amen.
LW Please help denace open his heart and help him through his tough time
VERA BANKSTON-JONES | FATHER GOD, Strange ways come from your own ppl, and parting company seems best to do! Whether it's for always or temperary is Your call Lord! GUIDANCE from You I beg thee!.......SELAH
Weizhao Lai |I am so sad in my life. I hope LORD help me.
Dabs | Josephine P. Bruzgul "Mom" Edward Bruzgul Jr "Dad" Edward Bruzgul 3rd "Brother" Me I have cancer, My friend Patricia King has cancer and her sister also has cancer. For Me.... I have lost everything and have no money to have a proper life. I have to eat organic but can't afford it.I live in a small room because disability is all that it will afford me due to cancer, All my possessions were auctioned off at a storage unit when I was in the hospital. I so lonely and financially POOR I know God sees what I am going through but I need him to hear that I want back living in a house again. I am 64 and I want out of this room. My Pitbull is my caretaker and she is wonderful and doesn't leave my side. I am tired of being tired and living this horrible way of living. This must sound selfish but I not really I just want a home where my daughter and her 4 children can come to stay with me. Thank you.
Raysianay | I want to be forgiven I need to be closer to God .
I was wondering if you could send me a holy Bible
VERA BANKSTON-JONES | FATHER GOD,
Never will I Let Go of you God! Your Love guidance and Grace bestowed upon me all I need! Thank you Father!.......SELAH
Amber | Thank you to all of you that have prayed for me since my prayer request post earlier this week. I found a good job and I'm sure your prayers had something to do with it. Thank you again and please know I have been and will continue to pray for you all. Never underestimate the power of prayer. God bless.
Danny | please pray for my family going thru alot of medical issues with me diabetic and heart problem my wife Lisa has several surgery for Chrons and my son Danny jr has type diabetic and adhd and my wifes mother is recovering from breast cancer god bless and amen
Sunday | Please pray for God to help me to advance in my career. For the past 5 years now, I have attended interview sessions with Multinationals companies for over 8 times without success, I want God to help me succeed in any other interview am to attend going forward,
Adekeye Oluwatobi | I pray God should provide a source of income for my family, i pray for a good job that will enable me provide for my family i also pray God's will be perfected in my life. AMEN
House Of Prayer For All Nations Ministries | Thank you and God bless you all.
1)We need musical instruments guitars keyboards drums etc. please pray that God will bless the ministry with finances in order to purchase these and also God fearing musicians to play the instruments. 2)We also looking for a land to purchase in order to build a church. please pray that God will allocate us the land in the right area and that finances will be readily available to purchase the land and build the church.Amen
VJ | Plz pray for money for a comfortable life
Rosa Mupeta Chungu | Please pray for my sister to be healed. She has been sick for more than two years.
VERA BANKSTON-JONES | FATHER GOD, Father what would I do without your intervention? Only with you can I survive! And then you I only trust! Thank you Lord!.......SELAH
Ron & Melinda Meldrum | lease pray particularly for us regarding a situation and a very important decision.
VERA BANKSTON-JONES | FATHER GOD, Thank you for family and friends! For with them and thee I shall be all right!
isaac gondwe | please pray for me for financial breakthrough.
vijay aggarwal | Pray for me
Shandralan Burton | We need a place to stay I'm my own name and don't be put out until Father God get ready for us to leave
Amber | I am a single mother of multiple children and am having trouble securing employment. I have two interviews coming up. Please pray for me that they go well and I am offered a job by at least one of them. Thank you.

brenda | I had breast cancer and now preparing for breast cancer treatment. Please pray for me to have wisdom to overcome this disease. Pray for my emotions and my mind to be at peace and rest in Jesus Christ. Pray for a increase in my finances and pray for my spouse to be encouraged and lifted up during this time of trying of our faith. I know that God is a healer and he is able to supply all of my needs by Jesus Christ. Pray for my son Jae, he is in prison . Pray that God will keep him encouraged and at peace within his spirit. Pray that God will keep him covered under the blood of Jesus Christ. Thank you for agreeing in pray with me.

Patlee | God will stop the signing of the pertlous contract detrimental to the body of the holy churchGreat almighty God please stop the contract. The holy temple will be repaired by Godly people chosen by you.
Vijay Aggarwal | Please pray for me
VERA BANKSTON-JONES | FATHER GOD,
THANK YOU FOR YOUR EVERY DAY OF GRACE! IN YOU ONLY CAN I BE TRULY LOVED!.......SELAH
EB |Prayer for me and my family so much pain in our bodies daughtes and son sisters and brothers having health problem please pray for my family.
VERA BANKSTON-JONES | FATHER GOD, Finding the right road is hard without You Lord! Continue to guide my life! PLEASE!.......SELAH
chinda omunakwe | that God should heal my father from heart enlargement and lumbar spondylosis, Heal my mother and grant me the baptism of the Holy Spirit
Timothy Whitehead | My prayer request is that I get clean and free of my addictions and become closer to God day bye day and let him guide me at my job.
Andrea | Please pray for peace in my house between my husband and kids and my self
Michael Olaiya | Pray for me that God should provide good job opportunity for me and my wife.
habtamu | I will need your pray
I need prayer for my salvation. I am at the correcting end of Gods hand and i have turned away from my sin but it was a willingful sin and idk if he is going to have mercy.. I just ask for prayer for peace in my heart and mind. And for guidance if there is anything else he still wamts me to let go off so that i can know what it is and work towards letting it go.
SM | I am having lots of financial and health concerns. I left the job I did have because they treated employees and customers very bad and disrespectfully. I have Graves disease but it just recently went to me being hypo instead of hyper and very concerned for my overall health. I am also worried for my children and their health and happiness and my husband. I am just worried and scared about everything. I need real serious help to gain control of my life again.
VJ | In deep financial crisis.
Karen Evans | ease pray for my daughterinlaw that God softend her heart and she sees her need for christ .She has so many past issues that are continuing to ruin he present day life.She is smart,,but is withdrawing into a hermit. Also my 4 sons who know christ but need to put him first and center. Myself have chronic fatigue and depression ans its not getting the best of my health,,I need help AND finances are a problem..Im too youing to give up,,but quality of life is low.
Lisa B. | I am a Mother of 7 living adult children raising 4 Grandchildren who i love very much however i have issues that i can no longer deal with, I have ptsd as well as major Depression, i am feeling that i could aleep my life away and only wake o feed and check on my grandchildre so i am addicted to pain pills please pray for me i know that i dont want to use however it has control over me and i am feeling like God has given up on me
VERA BANKSTON-JONES | FATHER GOD, Life's trails burn the soul of myself and others! We have to go to You!.......SELAH
Stephene Briussard | I need a job where God wants me. I attended computer classes and would like a assistant job. My husband left us 12 years ago and we are still married. I want for this chapter in my life to be Gods will.
Evans Mutale | Morning.Pray for me as I have a muscle pain below my knee for a month now.Pray for my wife as a spiritual husband.
Vijay Aggarwal | In deep financial crisis
---
We reserve the right to post and edit any information submitted.
---
Language Translator (Click on Tab to Translate Page)
---
Scripture Application (Click on Box to View Application)
---
Bible Search (Search Bible By Word or Verse)
---
Take Notes on Your Bible Studies (Using our Padlet)
---
Listen to the Bible (By Talking Bibles)

---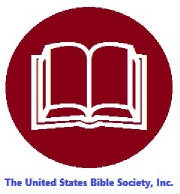 Try Our Free Daily Devotion Email

The United States Bible Society | Bibles4Free.com | Bibles.us.com | BibleSociety.us.com | FreeBibles.us.com | MyBible.us.com | 5544 Forest Drive | Loganville,Ga. 30052 | USA | Phone: 85K-JBi-bles = 855-524-2537 | e-mail: info@bibles4free.com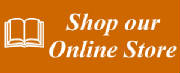 Ministry Results as of
1-1-18
|
29,723
Souls Saved |
430,317
Bibles Distributed |
2,224,400
Tracts Distributed |
66,688,288
e-Devotions Distributed |
1,227
Jo.&Ro. Distributed |
3,496,533
06-12 Web Hits |
4,381,311
2013 Web Hits |

11,093,521

2014 Web Hits |
22,305,615
2015 Web Hits |
22,305,615
2016 Web Hits |
44,505,297
2017 Web Hits |
131,801,704
Web Hits

117 Countries of Distribution | Algeria | Amercian Samoa | Argentina | Austria | Australia | Bahamas | Bahrain | Bangladesh | Barbados | Belarus | Belgium | Bolivia | Bostwana | Brazil | Bulgaria | Cameroon | Canada | Chile | China | Columbia | Cook Islands | Costa Rica | Czech Republic | Denmark | Dominican Republic | Ecuador | Egypt | England | Eritrea | Estonia | Ethiopia | Finland | Fiji | France | Germany | Ghana | Great Britain | Greece | Grenada | Guatemala | Guyana | Hati | Hong Kong | Hungary | India | Indonesia | Iraq | Ireland | Israel | Italy | Ivory Coast | Jamaica | Japan | Kenya | Kuwait | Latvia | Lebanon | Lesotho | Lithuania | Lybia | Macedonia | Madagascar | Malaysia | Mali | Malawi | Mexico | Moldova | Monaco | Mongolia | Morroco | Netherlands | New Caledonia | New Zealand | Nicaragua | Nigeria | Norway | Oman | Panama | Papua New Guinea | Pakistan | Peru | Philippines | Poland | Portugal | Puerto Rico | Qatar | Romania | Russia | Rwanda | Saudi Arabia | Senegal | Seychelles | Singapore | SriLanka | South Africia | South Korea | Spain | StLucia | Suriname | Swaziland | Sweden | Switzerland | Taiwan | Tanzania | Thialand | Tobago | Togo | Turkey | Uganda | Ukraine | United Arab Emirates | United Kingdom | United States | Uruguay | Virgin Islands | Venezuela | Zambia | Zimbabwe