---

Your Personal Invitation to be Saved and go to Heaven when your life on earth is over!!!

---

(1) God loves You!!
Romans 5:8, But God commendeth his love toward us, in that, while we were yet sinners, Christ died for us.
(2) Your Sin (or Disobedience to God) has Separated You from God!!
Romans 5:12, Wherefore, as by one man sin entered into the world, and death by sin; and so death passed upon all men, for that all have sinned:

(3) Only Jesus-Christ can Forgive Your Sins!!
Acts 4:12, Neither is there salvation in any other: for there is none other name under heaven given among men, whereby we must be saved.
(4) Will You Receive Jesus-Christ as Your Lord (or Authority) & Savior (or Rescuer)??
Mark 1:15, And saying, The time is fulfilled, and the kingdom of God is at hand: repent ye, and believe the gospel.


Repent (Through Prayer) Sorrowfully tell God Your a Sinner, willing to turn from Your Sins and trust Jesus-Christ's shedding of Blood and Death on the Cross for Full Payment of Your Sins and will Follow Him.
.
Prayer
---
Welcome to our Prayer Page
This Ministry continues to grow through the faithful Prayers of our friends.
Would you allow us the honor of Praying for you. Submit your prayer below and we will pray for you.
Be Advised that your Prayer Request will be Posted below for others to see so discretion is advised.
Please pray for us too...May God Bless You.
---
JM | I pray that the Lord will bless organizations like United States Bible society who bring the word of God to many parts of the world, because of your good work many people have the chance to find Salvation
vijay Aggarwal | plz pray for me a happy and prosperous life.
KEN ODANGA | provision of God
VERA BANKSTON-JONES | Father God, Stay with me always!.......SELAH
nana kofi anokye | good day family please help me to pray to God to find my talent is am lost i dont have any talent and am in school,they took me as a conditional students meaning my results wasn't good enough so i have to write some papers and am almost done with the course right now and the school is requesting for results please help me pray so that the lord will change every thing for me thank you
vijay aggarwal | Plz pray for me a happy and prosperous life.
VERA BANKSTON-JONES | Father God, Needing You Father God as always!........SELAH
arun saroj | pray for our faith in lord jesus.
vijay aggarwal | Plz pray for me a happy and prosperous life.
JJ |

I am carriying with my first child..in my 37 weeks..pray for me

Michael Apolo | Please Pray for all the unborn lives that are at stake in Argentina. The Holy Father's birthplace must and will remain compassionate and moral. We ask this through Christ our Lord.
I. Gunasekaran | Please pray for me.
vijay aggarwal | Plz pray for me a happy and prosperous life.
VERA BANKSTON-JONES | Father God, Thank You for being here and always having me in your heart as your own!.......SELAH
James | Hello family, I humbly ask for prayers of prosperity and fruitfulness for me and my family. In Lord Christ's name I pray. Amen.
azit biswas gnllamari | my country is all most muslim. need gospel and finatial support.
david john | pray for my service to god i am a servent of god my church is not a rich pray for my church financial condition. pray for my church pastor and choir and parish.
Rebecca | To be united with a friend I have not seen I'm nearly 20 year. I am forever grateful and I know all Gods promises are yes and Amen. We Seve a wonm
VERA BANKSTON-JONES | Father God,
For You Father God alone can I overcome the foolish one that is within me and become a better person all a round!.......SELAH
Bobbie | My prayer request is for wisdom knowledge, and discernment. I pray God will strength me and touch me with His holy spirit. No fear ,but supernatural faith .I praying for supernatural favor,head not the tail for my family. Lord touch my husband and family. Please pray I pass the teacher test. For God's glory
vijay aggarwal | Plz pray for me a happy and prosperous life
VERA BANKSTON-JONES | Father God, My weakness becomes a problem more and more which is why I don't stay on top of my business! Instill in me a strong sense of being and able me to stand firm!.......SELAH
FOLOTOTO FILIGA | I really need a prayer for my family my husband is unwell and my daughter Sonia got ezcma through her skin also my son Nilowly he ran away from us Thank you for your understanding God bless xx

Dear all brothers and sisters in the Lord. Please take this prayer request seriously. I have a deep prayer request. Please pray that God may make a way to stop and remove all my financial debts and credits by His power. I truly need to be freed from depts and credits. Thank you very much for your time and commitment to pray and may God bless you all in a special way. Please mention my full name with the surname and the place where I live when you pray which is: Joshua Bonginkosi Nene living in Veldenvlei, South Africa.

This is vijay from india. Actually iam working in child protection officer. Iam doing child issues like who are children like begging . Missing. Runaway children's we give support of free education and care and shelter. Iam very happy for u r prayer s.iam very thankful to u.

Emily J Shepard | My husband and I were living with my brother in Ohio. I was their live in babysitter. They split up, and she kicked my husband and I out as well, along with our 2 small dogs and kitten. Now we are stuck in Lamar, Colorado and living in our truck, trying to come up with money for gas and food, just to survive. It's nearly impossible to get a job when you are homeless, because you need an address. And it's hard to get an address without a job. Ultimate Catch-22. My prayer request is that some form of help comes into our lives, and gives us a hand up, instead of a hand out. And I also have another request for prayer that our Tahoe continue to be dependable and reliable for us, so that we don't lose everything we have due to inability to pay if it breaks down. Thank you, and God bless you and your families.

VERA BANKSTON-JONES |

.

Father God,

Keep my eyes open for being of a weak nature negativity is at every turn! HELP ME PLEASE!.......SELAH

JEROME | These are my prayer requests: 1.Jayson be healed of his heart disease or whatsoever is that 2. Jayson will finally find work suitable for him with good employer 3. Jayson will come back to God 4. I will be able to find a good bible believing church in my place, here in Alabang Muntinlupa City, Philippines
Tammy | I go to sleep at night after I've said my prayers, and I've come to realize that I stopped asking God for blessings for me, but instead I've been asking for miracles for him, I pray more for him than me, I know that God will see fit to bless me when the time is right. I am a very spiritual person, I know that without God in my life, I wouldn't be here.. I pray that who ever reads this says a special prayer for me, one that will keep me spiritually healthy and safe. In Jesus name I pray.
vijay aggarwal |

Plz pray for me a happy and prosperous life.

v.vara prasad |

we are very near to bay of bengal,here the community is fishermen.Often these people are hitting by the cyclones, i beseech you brothern,please pray their salvation and exstend your spiritual and matirial co-operation.Satan is hunting me in various corners and digging pits and quenching the fire of Holy Spirit.The devil is distrubing our faith through Apostasy and abandonment of faith and truth.HENCE I beseech you brothern,please pray for our ,10,widows, and 10co, brothers who are with me and exstend your spiritual and matirial support.Here we are doing prayers and intercessions towards you and your estemeed ministries.

VERA BANKSTON-JONES | Father God, Get behind me satan!!!.......SELAH
Bolaji | I want to study in US in Spring 2019, please pray for me that the Lord should touch the Visa Officer to grant me Visa this year, also all generational curses should be destroyed in my life. Amen.
RP - Pray for our Church in Papua New Guinea
pastor William mosala mokwai | I'm pastor William Mokwai from south Africa I'm married im founder of preachi fire gospel ministry please pray for me also my families also the church of jesus christ that i lead thanks good bye.
EC | Help in prayers that l may come out debt,l got into debt unknowingly Kindly help me in prayers as mpney was borrowed funds and at the moment things are not too good. Am kindly requesting for your prayers that l come out of this debt as at times hinders my prayers. God bless you all as you read my prayer request.
Montina | Please pray urgently that my daughter Delcy gets a good permanent job soon. She is in urgent need of a job. Thank you n God bless you n your prayer team
vijay aggarwal | Plz pray for me a happy and prosperous life.
Damien Valentino | I had a physical last week - blood test and all. Will be doing an eye checkup soon too. Please pray for me that all is well. Amen.
christy | God, Please save all the people in earth. My only believe is you. Please help me to get my father's claim amount quickly. We are be in trouble in financially. I wish all my well wishers all always with me. I'll have to get married soon. Give good health to my brother.Robin, Arun and Selva should be good in his carriers.You will be guided by me in every difficult situation.The God of the people is one. He is a loving Jesus Christ.God can save everyone.Love Jesus. By Christy.(God's Daughter)
Submit Your Prayer Request...
---
Real Time Prayer Bulletin Board....
(Please Pray for all Request)
---
We reserve the right to post and edit any information submitted.
---
Language Translator (Click on Tab to Translate Page)
---
Scripture Application (Click on Box to View Application)
---
Bible Search (Search Bible By Word or Verse)
---
Take Notes on Your Bible Studies (Using our Padlet)
---
Listen to the Bible (By Talking Bibles)

---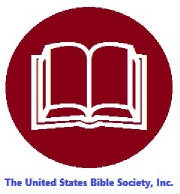 Try Our Free Daily Devotion Email

The United States Bible Society | Bibles4Free.com | Bibles.us.com | BibleSociety.us.com | FreeBibles.us.com | MyBible.us.com | 5544 Forest Drive | Loganville,Ga. 30052 | USA | Phone: 85K-JBi-bles = 855-524-2537 | e-mail: info@bibles4free.com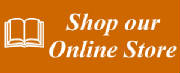 Ministry Results as of
1-1-18
|
29,723
Souls Saved |
430,317
Bibles Distributed |
2,224,400
Tracts Distributed |
66,688,288
e-Devotions Distributed |
1,227
Jo.&Ro. Distributed |
3,496,533
06-12 Web Hits |
4,381,311
2013 Web Hits |

11,093,521

2014 Web Hits |
22,305,615
2015 Web Hits |
22,305,615
2016 Web Hits |
44,505,297
2017 Web Hits |
131,801,704
Web Hits

117 Countries of Distribution | Algeria | Amercian Samoa | Argentina | Austria | Australia | Bahamas | Bahrain | Bangladesh | Barbados | Belarus | Belgium | Bolivia | Bostwana | Brazil | Bulgaria | Cameroon | Canada | Chile | China | Columbia | Cook Islands | Costa Rica | Czech Republic | Denmark | Dominican Republic | Ecuador | Egypt | England | Eritrea | Estonia | Ethiopia | Finland | Fiji | France | Germany | Ghana | Great Britain | Greece | Grenada | Guatemala | Guyana | Hati | Hong Kong | Hungary | India | Indonesia | Iraq | Ireland | Israel | Italy | Ivory Coast | Jamaica | Japan | Kenya | Kuwait | Latvia | Lebanon | Lesotho | Lithuania | Lybia | Macedonia | Madagascar | Malaysia | Mali | Malawi | Mexico | Moldova | Monaco | Mongolia | Morroco | Netherlands | New Caledonia | New Zealand | Nicaragua | Nigeria | Norway | Oman | Panama | Papua New Guinea | Pakistan | Peru | Philippines | Poland | Portugal | Puerto Rico | Qatar | Romania | Russia | Rwanda | Saudi Arabia | Senegal | Seychelles | Singapore | SriLanka | South Africia | South Korea | Spain | StLucia | Suriname | Swaziland | Sweden | Switzerland | Taiwan | Tanzania | Thialand | Tobago | Togo | Turkey | Uganda | Ukraine | United Arab Emirates | United Kingdom | United States | Uruguay | Virgin Islands | Venezuela | Zambia | Zimbabwe