---

Your Personal Invitation to be Saved and go to Heaven when your life on earth is over!!!

---

(1) God loves You!!
Romans 5:8, But God commendeth his love toward us, in that, while we were yet sinners, Christ died for us.
(2) Your Sin (or Disobedience to God) has Separated You from God!!
Romans 5:12, Wherefore, as by one man sin entered into the world, and death by sin; and so death passed upon all men, for that all have sinned:

(3) Only Jesus-Christ can Forgive Your Sins!!
Acts 4:12, Neither is there salvation in any other: for there is none other name under heaven given among men, whereby we must be saved.
(4) Will You Receive Jesus-Christ as Your Lord (or Authority) & Savior (or Rescuer)??
Mark 1:15, And saying, The time is fulfilled, and the kingdom of God is at hand: repent ye, and believe the gospel.


Repent (Through Prayer) Sorrowfully tell God Your a Sinner, willing to turn from Your Sins and trust Jesus-Christ's shedding of Blood and Death on the Cross for Full Payment of Your Sins and will Follow Him.
.
Prayer
---
Welcome to our Prayer Page
This Ministry continues to grow through the faithful Prayers of our friends.
Would you allow us the honor of Praying for you. Submit your prayer below and we will pray for you.
Be Advised that your Prayer Request will be Posted below for others to see so discretion is advised.
Please pray for us too...May God Bless You.
---
Submit Your Prayer Request...
---
Real Time Prayer Bulletin Board....
(Please Pray for all Request)
Sat 4/29/17 | Oyekpen Abraham | I want the believers in Christ to help me pray,that God should empower me with divine Grace to live a holy life and live above sins, established me financially and prospers my spiritual life.Please help me to pray that God should connect me to my helpers and establish the purpose which He created me.
Sat 4/29/17 | VERA BANKSTON-JONES | FATHER GOD, THERE ARE PPL OUT THERE THAT TRY TO DRAIN YOU OF ALL THAT'S GOOD IN YOU BY THEIR ACTIONS AND THERE ARE THOSE THAT LIFT YOU UP (where the ppl at?), YET I INTERACT WITH ALL THAT CROSS MY PATH AND NEED GUIDANCE IN DISERNING WHO IS AND WHO AIN'T!.......SELAH
Sat 4/29/17 | Keerthana jajam | Please pray for my studies and secondly for my dad's job and plz my brother eye sight and for my mom's health thank u somuch
Sat 4/29/17 | Althea Sittre | Dear God. I love you for your grace. Please heal my broken heart. let me live the way you choose and forgive those who have hurt my very soul. I will continue to live in your word. Love Althea
Sat 4/29/17 | Vijay Aggarwal | Plz pray for me for a good job or good business
Sat 4/29/17 | Oyekpen Abraham | I want the believers in Jesus Christ to help me pray and ask God to remove shame and failures away and God should perfect the good work He begins in my life and my family
Sat 4/29/17 | I NEED GOVERNMENT APPOINTMENT THIS WEEK, WHICH WILL CHANGE MY STORY FOR GOOD AND GET MY MOTHER AND WIFE THE MOST HAPPIEST THROUGH JESUS CHRIST MY LORD, AMEN.
Fri 4/28/17 | Vera Bankston-Jones | FATHER GOD, PPL come out of the woodwork and become new associates,Yet WHY?.......SELAH
Fri 4/28/17 | Susie | My 29 year old son is in a cult in Georgia. Its been 6 years. I have cried and prayed and sometimes have felt like I'm going over the edge. I've been in despair over this. My son was a wonderful person and these people changed him. He has completely cut off the family. I do trust God, but the waiting has tormented me. They had him marry a woman with three kids with 3 different fathers. I want my son back! Please intercede for us. Thank you so much!
Fri 4/28/17 | vijay aggarwal, Plz pray for me for a business so that I become rich.
Fri 4/28/17 | Ruel Pate | My sister and I are out of food and money, someone please help. God bless!!
Fri 4/28/17 | Boitumelo | I just want to thank God for answered prayers...my son got a good job...he is starting To god be the glory. There wasnt much i could do without God. Thank you Father.
.molly | lease pray for a financial break through for me and my family we just lost my sister who was raising of of her 15 grandchildren and even through our house is paid for now they our saying in order to get the deed we have to pay a special assessment tax I live on a fixed income and just don't see anyway possible to pay this except the Lord Jesus provides a way thank you and may GOD BLESSEACH AND EVERYONE
Fri 4/28/17 | Brooksie | Prayers for my health, prayer for my 16 year old step son for understanding in school, behavior in words with his mom, father an any adults. For my marriage to be faithful in the Lord, an let there be understanding of our vows, with respect from one another. Also, to seek financial situations to be in Gods hands an let the Lord guide us for a home and car.
Fri 4/28/17 | Susan | Please pray for my 17 yr old daughter Tori's health, she's had Kidney Stones since she was three years old and they are bothering her more lately. Since Christmas of 2015, she's had 4 surgeries to remove them, break them up, and putting stents in.
Thu 4/27/17 | Vijay Aggarwal | Plz pray for money for a comfortable life.
Thu 4/27/17 | VERA BANKSTON-JONES | FATHER GOD, BEING ABLE IS BECAUSE OF YOUR GRACE AND LOVE FOR ME, AND I APPRECIATE YOU! IF NOT FOR YOU I WOULD CONTINUALLY STEP BACKWARD INSTEAD OF ANYTHING FORWARD! PLEASE CONTINUE TO WALK WITH ME IN ALL MY ENDEAVORS, GUIDING MY HEART, MIND, BODY, SPIRIT, AND SOUL!.......SELAH
Thu 4/27/17 | obong'o ben | Thank you my brother in christ for every encouragement. Pray for
financial break through am planning to join college but have no fee.
Wed 4/26/17 | VERA BANKSTON-JONES | FATHER GOD, YOU'LL MAKE A WAY WHEN THERE IS "NO" WAY!........SELAH
Wed 4/26/17 | valerie oliver | My prayers are for kenya. In kisumu there is a man named wycliffe m ngoya he is a pastor that runs a orphanage. 72 kids later he continues to ram through the African bush on foot from kisumu n search for more kids. To minister to them only problem he needs bibles n due to the famine could use some more food. He is the most spirit filled man I have ever heard every time he opens his mouth a bible verse comes out.
Wed 4/26/17 | Mopathi Ramesh | pray for my church constration plz
Tue 4/25/17 | Debra Coombs | Dear Lord only you know my needs and only you can help me. Please come into my life and give me a reason to live. Amen
Tue 4/25/17 | Jennifer | Please pray for my mom her name is Denise Barker she has Stage 4 Cirrhosis of the Liver. She needs a transplant. Thanks
Mon 4/24/17 | Seena Naik | I have no job this reason I am suffering
Mon 4/24/17 | VERA BANKSTON-JONES | FATHER GOD, YOU AND ONLY "YOU" CAN BRING OUT THE BEST IN ME! IT'S WHEN I INTERVEIN WITH OTHERS I FIND MYSELF TOPSY-TURVY, TO WHERE MY LIFE GETS IN A SHAMBLES, AND LOOKS LIKE THERE IS NO COMING OUT! FATHER YOU SAVE ME FROM MYSELF AND OTHER DEMONS THAT SURROUND ME TO ENGULF ME IN DEPRESSION, PAIN, STAGNANT FINANCES. LIES, LACK OF FOCUS, TARRIATION, ect. I APPRECIATE YOUR LOVE, GRACE, AND THE REALNESS YOU APPLY TO MY LIFE! CONTINUE TO WALK WITH ME THE REST OF MY DAYS LORD, AND HELPING ME TO HELP MYSELF AND THOSE THAT REALLY NEED WHAT YOU,VE INSTILLED WITHIN ME!.......SELAH
Mon 4/24/17 | Elvis Kennedy | Please for my children Samuel, Nathan and Christian who have graduated from the University but still unemployed.
Mon 4/24/17 | AMIT KUMAR YADAV | IN GOD WE TRUST I WANT A WEALTHY WORLD.
Mon 4/24/17 | Boitumelo Phetlho | Please pray for my family...Modukanele, Phetlho, Moomeng,Botha, Tlhabanyane, Mlalalazi,
Mon 4/24/17 | onneile tsalaile | dear brethren since yesterday am in pain it is an every month thing, when i have my monthly periods it is so painful like someone is cutting me with a knife.hope you will pray for me so that this is the last time i experience this. i believe in Isaiah that yes i am healed by his stripes in Jesus name.thank you for praying for me
Mon 4/24/17 | steve mtipe | INEED THE HOLLY SPRIT DWELLS IN ME AND STARTS SHOWING ITS POWERS.INEED TO PREACH .
Sun 4/23/17 | VERA BANKSTON-JONES | FATHER GOD, SCARED AM I THAT SOMEONE IS TAINTING ME, AND I NEED KNOW TRUTH! NEVER HARMED A SOUL AND DON'T EXPECT HARM, YET I KNOW YOU GOT ME! KEEP ME LORD FROM THE/MY DEMONS!.......SELAH
Sun 4/23/17 | VERA BANKSTON-JONES |

FATHER GOD,

YOU COME THROUGH EVERY TIME I CALL ON YOU. MAY NOT COME WHEN I WANT YOU, YET YOUR RIGHT ON TIME!.......SELAH
Sun 4/23/17 | Vijay Aggarwal | Plz pray for finance for a comfortable life.
Sun 4/23/17 | Brian | Would like to put my brother in law ( Sean Osburn on prayer list he is 35 years old and was diagnosed with throat cancer. Along with the news him and my sister have just had a Lil baby boy named Jackson I ask that all of God's people pray for healing of his body free from cancer. Thank you
---
We reserve the right to post and edit any information submitted.
---
Language Translator (Click on Tab to Translate Page)
---
Scripture Application (Click on Box to View Application)
---
Bible Search (Search Bible By Word or Verse)
---
Take Notes on Your Bible Studies (Using our Padlet)
---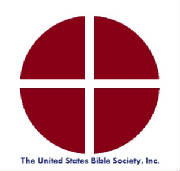 Try Our Free Daily Devotion Email

The United States Bible Society | Bibles4Free.com | Bibles.us.com | BibleSociety.us.com | FreeBibles.us.com | MyBible.us.com | 5544 Forest Drive | Loganville,Ga. 30052 | USA | Phone: 85K-JBi-bles = 855-524-2537 | e-mail: info@bibles4free.com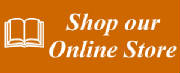 Ministry Results as of
7-1-16
|
24,874
Souls Saved |
377,276
Bibles Distributed |
2,406,400
Tracts Distributed |
41,895,088
e-Devotions Distributed |
1,227
Jo.&Ro. Distributed |
3,496,533
06-12 Web Hits |
4,381,311
2013 Web Hits |

11,093,521

2014 Web Hits |
22,305,615
2015 Web Hits |
22,305,615
2016 Web Hits |
42,176,990
Total Web Hits

117 Countries of Distribution | Algeria | Amercian Samoa | Argentina | Austria | Australia | Bahamas | Bahrain | Bangladesh | Barbados | Belarus | Belgium | Bolivia | Bostwana | Brazil | Bulgaria | Cameroon | Canada | Chile | China | Columbia | Cook Islands | Costa Rica | Czech Republic | Denmark | Dominican Republic | Ecuador | Egypt | England | Eritrea | Estonia | Ethiopia | Finland | Fiji | France | Germany | Ghana | Great Britain | Greece | Grenada | Guatemala | Guyana | Hati | Hong Kong | Hungary | India | Indonesia | Iraq | Ireland | Israel | Italy | Ivory Coast | Jamaica | Japan | Kenya | Kuwait | Latvia | Lebanon | Lesotho | Lithuania | Lybia | Macedonia | Madagascar | Malaysia | Mali | Malawi | Mexico | Moldova | Monaco | Mongolia | Morroco | Netherlands | New Caledonia | New Zealand | Nicaragua | Nigeria | Norway | Oman | Panama | Papua New Guinea | Pakistan | Peru | Philippines | Poland | Portugal | Puerto Rico | Qatar | Romania | Russia | Rwanda | Saudi Arabia | Senegal | Seychelles | Singapore | SriLanka | South Africia | South Korea | Spain | StLucia | Suriname | Swaziland | Sweden | Switzerland | Taiwan | Tanzania | Thialand | Tobago | Togo | Turkey | Uganda | Ukraine | United Arab Emirates | United Kingdom | United States | Uruguay | Virgin Islands | Venezuela | Zambia | Zimbabwe