---

Your Personal Invitation to be Saved and go to Heaven when your life on earth is over!!!

---

(1) God loves You!!
Romans 5:8, But God commendeth his love toward us, in that, while we were yet sinners, Christ died for us.
(2) Your Sin (or Disobedience to God) has Separated You from God!!
Romans 5:12, Wherefore, as by one man sin entered into the world, and death by sin; and so death passed upon all men, for that all have sinned:

(3) Only Jesus-Christ can Forgive Your Sins!!
Acts 4:12, Neither is there salvation in any other: for there is none other name under heaven given among men, whereby we must be saved.
(4) Will You Receive Jesus-Christ as Your Lord (or Authority) & Savior (or Rescuer)??
Mark 1:15, And saying, The time is fulfilled, and the kingdom of God is at hand: repent ye, and believe the gospel.


Repent (Through Prayer) Sorrowfully tell God Your a Sinner, willing to turn from Your Sins and trust Jesus-Christ's shedding of Blood and Death on the Cross for Full Payment of Your Sins and will Follow Him.
.
Prayer
---
Welcome to our Prayer Page
This Ministry continues to grow through the faithful Prayers of our friends.
Would you allow us the honor of Praying for you. Submit your prayer below and we will pray for you.
Be Advised that your Prayer Request will be Posted below for others to see so discretion is advised.
Please pray for us too...May God Bless You.
---
Submit Your Prayer Request...
---
Real Time Prayer Bulletin Board....
(Please Pray for all Request)
Our Ministry | Pray for people who need this Ministry to find Us.
Our Ministry | Pray that we can meet all the Bible Request.
Our Ministry | Pray for souls to be saved.
Our Ministry | Pray for the new converts to be grounded in the Word.
Our Ministry | Pray for the saved to be strengthened.
Our Ministry | Pray for the needs of the Staff and Ministry.
---
We reserve the right to post and edit any information submitted.
---
---
Language Translator (Click on Tab to Translate Page)
---
Audio Bible (Search Bible and Click to Listen)
---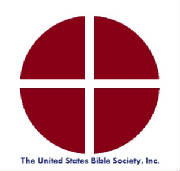 Try Our Free Daily Devotion Email

The United States Bible Society | Bibles4Free.com | Bibles.us.com | BibleSociety.us.com | FreeBibles.us.com | MyBible.us.com | 5544 Forest Drive | Loganville,Ga. 30052 | USA | Phone: 85K-JBi-bles = 855-524-2537 | e-mail: info@bibles4free.com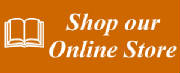 Ministry Results as of
1-1-15
|
17,195
Souls Saved |
308,342
Bibles Distributed |
84,234
Printed Bibles |
174,043
Electronic Bibles |
50,065
Audio Bibles |
2,383,400
Tracts Distributed |
2,270,185
Printed Tracts |
113,215
Electronic Tracts |
24,748,400
e-Devotions Distributed |
1,227
Jo.&Ro. Distributed |
1,472,011
06-11 Web Hits |
2,924,522
2012 Web Hits
|

4,381,311

2013 Web Hits |

11,093,521

2014 Web Hits |
24,748,615
Total Web Hits

117 Countries of Distribution | Algeria | Amercian Samoa | Argentina | Austria | Australia | Bahamas | Bahrain | Bangladesh | Barbados | Belarus | Belgium | Bolivia | Bostwana | Brazil | Bulgaria | Cameroon | Canada | Chile | China | Columbia | Cook Islands | Costa Rica | Czech Republic | Denmark | Dominican Republic | Ecuador | Egypt | England | Eritrea | Estonia | Ethiopia | Finland | Fiji | France | Germany | Ghana | Great Britain | Greece | Grenada | Guatemala | Guyana | Hati | Hong Kong | Hungary | India | Indonesia | Iraq | Ireland | Israel | Italy | Ivory Coast | Jamaica | Japan | Kenya | Kuwait | Latvia | Lebanon | Lesotho | Lithuania | Lybia | Macedonia | Madagascar | Malaysia | Mali | Malawi | Mexico | Moldova | Monaco | Mongolia | Morroco | Netherlands | New Caledonia | New Zealand | Nicaragua | Nigeria | Norway | Oman | Panama | Papua New Guinea | Pakistan | Peru | Philippines | Poland | Portugal | Puerto Rico | Qatar | Romania | Russia | Rwanda | Saudi Arabia | Senegal | Seychelles | Singapore | SriLanka | South Africia | South Korea | Spain | StLucia | Suriname | Swaziland | Sweden | Switzerland | Taiwan | Tanzania | Thialand | Tobago | Togo | Turkey | Uganda | Ukraine | United Arab Emirates | United Kingdom | United States | Uruguay | Virgin Islands | Venezuela | Zambia | Zimbabwe