---

Your Personal Invitation to be Saved and go to Heaven when your life on earth is over!!!

---

(1) God loves You!!
Romans 5:8, But God commendeth his love toward us, in that, while we were yet sinners, Christ died for us.
(2) Your Sin (or Disobedience to God) has Separated You from God!!
Romans 5:12, Wherefore, as by one man sin entered into the world, and death by sin; and so death passed upon all men, for that all have sinned:

(3) Only Jesus-Christ can Forgive Your Sins!!
Acts 4:12, Neither is there salvation in any other: for there is none other name under heaven given among men, whereby we must be saved.
(4) Will You Receive Jesus-Christ as Your Lord (or Authority) & Savior (or Rescuer)??
Mark 1:15, And saying, The time is fulfilled, and the kingdom of God is at hand: repent ye, and believe the gospel.


Repent (Through Prayer) Sorrowfully tell God Your a Sinner, willing to turn from Your Sins and trust Jesus-Christ's shedding of Blood and Death on the Cross for Full Payment of Your Sins and will Follow Him.
.
Prayer
---
Welcome to our Prayer Page
This Ministry continues to grow through the faithful Prayers of our friends.
Would you allow us the honor of Praying for you. Submit your prayer below and we will pray for you.
Be Advised that your Prayer Request will be Posted below for others to see so discretion is advised.
Please pray for us too...May God Bless You.
---
Submit Your Prayer Request...
---
Real Time Prayer Bulletin Board....
(Please Pray for all Request)
Our Ministry | Pray for people who need this Ministry to find Us.
Our Ministry | Pray that we can meet all the Bible Request.
Our Ministry | Pray for souls to be saved.
Our Ministry | Pray for the new converts to be grounded in the Word.
Our Ministry | Pray for the saved to be strengthened.
Our Ministry | Pray for the needs of the Staff and Ministry.
Sun 1/25/15 |

USA |

VERA BANKSTON-JONES |

LORD, I KNOW YOU WILL GUIDE MY STEPS AND MY HEART, YET LET ME LET THEM KNOW THAT I AM NOT THAT SUCKER! I WANT TO BE SUCKER FREE PLEASE! HELP ME DICERN!.......SELAH

Sun 1/25/15 |

U.S |

Greg Moller |

That God guide me/us as we set up small ministry, to give me the wisdom to spread the Gospel of Christ, and the courage in face of adversity and times of troubles.

Sun 1/25/15 |

Ghana |

Stephen Wilson Amuzu |

I lost my job since January 2014 and since I tried searching for new one but no avail. Please help me in Prayer. Thank You

Sun 1/25/15 |

Nigeria |

david Olatunji |

Divine favor,blessing and grace this year. God to touch my career this year 2015 Gods protection on me and my Family

Sun 1/25/15 |

Turkey |

Mehmet Akif Ardic | I am wanting the gift of healing at Holy Spirit and I am wanting filled by the Holy Spirit.

Sun 1/25/15 |

paksitan |

samuel shakir |

I am a minister of God and has been busing teaching, preaching and training the poor and dirtiest area of Asia which is Kasur city . we need a new building for teaching and training for people. it cost is 3 million Pak rupees. kindly remember us in your prayers. I need your prayers. stay blessed. Samuel shakir

Sun 1/25/15 |

Henry Paintsil |

USA | I want God to establish me and let me encounter the right partner He has purposed for me to marry. Please I want to remain continually in the presence of God and love the things of Him the more. Above all I want His will to be fully established in my life. He should cause me to walk according to His will.

Sun 1/25/15 |

USA |

mark Sadler Jr |

I'm starting a church in Lansing Il. Please pray for a place to meet in. Also for more financial support and a better vehicle and fruit for our labor. Thank you! God bless you!

Sun 1/25/15 |

United States |

Shaun |

Pray that I will prosper in ways that God would want me to prosper,Amen

Sat 1/24/15 |

us |

d |

Please pray that I don't get desperate and do something stupid. So sad on the inside.

Sat 1/24/15 |

Nigeria |

Elnuel Boheje |

P

lease join me in prayer that God will revive my spiritual life. Prayer, evangelism, daily quite time & study of God's word gave become 'once upon a time' in my life. I've fasted over & over but it like it is not working. Please God have mercy & help me again. Amen.

Sat 1/24/15 |

Sierra Leone,West/Africa |

John Mod Bendu |

May God,Almighty bless us all in the name of Jesus Christ.May God pardon our numerous sins and make our faith in Him, through Jesus,stronger. Pray so that we be our brothers keepers; our neighbors keepers. Let us continue to love each other. Pray that I receive blessings from God unhindered. Pray and give thanks to God for allowing all my gates to be opened this 2015. Pray that I do not continue to lack money as I undertake my Ph.D studies;may God provide for me both from expected sources and unexpected ones; may God always provide for me where there is no provision so that I do not worry over money.Pray that God turns my desert place into an oasis flowing with water. Help me pray that my dry bones will live again.Let me receive abundant health. All these requests I make with the faith that the Promises of God are Holy; He is not a man that he should lie. I therefore shall surely receive in through Jesus Christ! AMEN!!

Sat 1/24/15 |

ethiopia |

abebe muluneh |

dear brothers and sisters in christ i thank the lord about your ministry i have prayer request for my workplace all my workmate fight me and my boss is very hard please pray for my financial problem . i believe god return my prayer request through you .god bless you

Sat 1/24/15 |

USA |

VERA BANKSTON-JONES |

LORD, WE DO FOR PPL BECAUS THEY ARE IN NEED, AND WHEN WE ARE IN NEED YOU DO FOR US!......SELAH

Sat 1/24/15 |

America |

GeraDessiel Simon |

The "worthy-ones" with interest & can appreciate the same kind of Faith for the whole spirit-soul-body experience through my 7-fold-SPIRIT-vision-gift-work of works by The Holy Ghost,as an holy apostle of YahShua,as a worthy laborer of HIS!

Sat 1/24/15 |

thimothy pray my childrens ministry brother.

Fri 1/23/15 |

United States |

Mary Crews |

I would like for someone to pray for me. Having sum medical problems and personal problems... i pray every night before bed but im hoping to find that inner peace i once had long ago:( thank u and god bless u each n everyone

Fri 1/23/15 |

Sri Lanka |

Sahan Perera |

Pray to the Almighty God to give me a way to go to a country which is peaceful and democratic according to his will. thank you

Fri 1/23/15 |

st maarten,west indies |

Catherine Iwunna |

Fri 1/23/15 |

Sierra Leone,West/Africa |

John Mod Bendu |

My request today is first and foremost to give thanks to God, immensely,for the treasure of grace He gave us through His only son,Jesus Christ,and for all He had done for me in the past,what He is presently for me,and what great things He will do in my life in future. To Him Alone,I give all the Glory through Jesus Christ our Lord and Savior.

May God continue to give diverse blessings to the son of His handmaid as promised the Holy Books of Romans

8:32

,Matthew 7:7 and Matthew

21:22

.

Please remember to say ''HOSANNA'' in this prayer session so that we end up receiving blessings from Him.

Do not forget to ask for forgiveness of our iniquities in Jesus name. AMEN !!!!

Fri 1/23/15 |

Ghana |

Bernard |

Help me experience the presence of God in my life everyday

Fri 1/23/15 |

USA |

VERA BANKSTON-JONES |

LORD, CONTINUE TO GUIDE MY MIND AND MY STEPS.......SELAH

Thu 1/22/15 |

India(Meghalaya) |

Jinbirth Marak |

Hi,i'am 24 years old and i'am the youngest son of my family.I whole-heartedly would like to request you to pray for both my father and me ...After the operation done my father having different problems in his body specially blood circulation and my case one is that: When i was just 23 years old i lost my good health ,my normal stomach size has been extended and digestive organs aren't normally working; i want you all to pray for my father and me so that i can recieve Miracles from The ALMIGHTY GOD by HIS Grace...Thank You

Thu 1/22/15 |

Ghana |

NanaCwame AgyenkwaH |

I want us to join together in prayer to give The KING of Kings all the glory, thanks and honour for making us see HIS light each day though situations abound. We are HIS and HE is ours: HIS amazing grace keeps us safe so we love and worship GOD for who HE is. Thank you. Amen

Thu 1/22/15 |

us |

D |

Please pray that my landlord let's me keep my home. In Jesus name I claim victory and thanks Jesus for giving his life for our sins. Amen and God bless you all!

Thu 1/22/15 |

Sierra Leone,West/Africa |

John Mod Bendu |

My brothers and sisters,I am using faith in the Word of God through Jesus Christ to submit my prayer request so that:

1.God's power is manifested in all areas of my life.

2.God protects my family and I from all harm and danger.

3.God does not forsake us in daily activities.

4.God remains the Alpha and Omega in all our deliberations.

5.God continues to give us open access to His abundant blessings in Jesus name. Amen!!

Thu 1/22/15 |

USA |

VERA BANKSTON-JONES |

LORD I NEED MY PRIME TIME NOW, IF ONLY IT WAS FOR MY WORK I DO WILL PPL DISTURB MY GROOVE!......SELAH

Wed 1/21/15 |

United States of America |

Ashley Flynn |

Please pray for my little girl Gabriella thibodeau how hase been going through alot of sicknesses since shes been born

Wed 1/21/15 |

USA |

VERA BANKSTON-JONES |

ORD, WE BE TERE FOR PPL AND THEY DO THINGS TO PUT US DOWN. LET THEM DO FOR THEMSELF IF THEY DON'T APPRECIATE WAT WE (YOU/I) DO FOR THEM. IT KEEPS ME FROM DOING FOR MYSELF TOO!.......SLAH

Wed 1/21/15 |

Sierra Leone,West/Africa |

John Mod Bendu |

Good morning my brothers and sisters.Please share with me my appreciation of Jesus Christ in that He bridged the gap that separated us God.Pray that the divine wrath of God does not fall on us in the name of Jesus.Please sorrowfully pray for me and my family,relatives,and friends so that:

1.God pushes despair away from us always.

2.God does not allow desolation in our homes.

3.God does not allow lack of anything in homes.

3.God showers us with expected and unexpected blessings.

4.God chooses us as candidates of blessings beyond what we imagine or ask for.

5.God forgives us our numerous iniquities through our Lord and Savior Jesus Christ

6.God does not refuse our daily prayers.

7.God feeds us miraculously the way He fed Prophets Elijah and Elisha through ravens.Amen!!!!!

Tue 1/20/15 |

corpus Christi tx |

Jennifer Martinez |

Plz pray that me n my unborn child survive thus pregnancy thank you amen

Tue 1/20/15 |

U.S. Massachusetts |

Pedro Castro |

God Bless brothers i want a prayer for my pastor she's not good at all she's suffered some attacks and for homeless,inmates on jail and for all brother in the world. Appreciate your help thanks...

Tue 1/20/15 |

Ukraine |

Evhen |

My name is Evhen. I am 27 years old. I have a wife and son. I and my family live in Ukraine where there is a war and no work. We participate in a lottery green card in the US. This we just need vital. We want to live in America

Tue 1/20/15 |

US |

Lois King |

Please pray for me that I can return back to Texas real soon amd find a place to live. Also that I will get to be with my children soon. Thank you

Tue 1/20/15 |

USA |

VERA BANKSTON-JONES |

FATHER, THW WORLD IS FULL OF ADVOCATES OF THE dEVIL AND THEY ROME THE EARTH DAY IN, DAY OUT. KEEP ME SAFE AND DECERNING IN THE PPL I ENCOUNTER!.......SELAH

Tue 1/20/15 |

Sierra Leone,West/Africa |

John Mod Bendu |

Please pray for me fervently so that:

1.The God of Abraham,God of Isaac,God of Jacob,and of Prophet Elijah would intervene in all my undertakings

2.God,Almighty,blesses me in whatever activity I undertake

3.God makes a way for me where there is no way

4.God makes each of the 365 days of 2015 a day of abundant blessings for me

5.God makes praying to Him and offering thanks to Him always be be my priority

6.God makes the days ahead of me days of rejoicing. All these,I request,in the mighty name of Jesus.Amen!!!

Mon 1/19/15 |

United States |

Cheryl Powell |

Please pray that my insurance

or the pharmacy co.will pay for

my stage 4 hep c treatment.Its

my last chance I want to live.

Mon 1/19/15 |

USA |

VERA BANKSTON-JONES |

LORD GOD, YOU ARE MY WAY IN LIFE AND YOUR GUIDANCE ENSURES ME OF MY DIRRECTION!.....SELAH

Mon 1/19/15 |

Sierra Leone,West/Africa |

John Mod Bendu |

Thank you very much my brothers and sisters in Christ. In this prayer session, I request that you not only pray, but fast also for me so that I experience divine breakthroughs in finances. Pray for me with determination,pray for me with violent faith,and great expectation so that the grim situation in my life will never remain the same but change for the better. Please pray that:

1.The miracle hand of God be stretched out upon all areas of my life.

2.God breaks the yoke of backwardness in my life.

3.God arises and gives me a turnaround miracle through Jesus Christ our Lord and Savior.

4.God arises and connects me to my divinely appointed helpers.

5.God ensures every tumour and any evil growth in my body to melt away now by the power in the blood of Jesus.

6.I receive uncommon wisdom to excel from God Almighty.

7.O God who appeared unto Isreal, in the land of affliction,manifest you infinite power in all areas of my life. Amen !!!

Mon 1/19/15 |

usa |

Lora |

I have been having a lot of anxiety lately and really could use a prayer please!

Mon 1/19/15 |

mauritius |

jimmy Romeo |

benjiman kondepaga | my wife is in hospital,for a tumeur,please pray for her, marie josee Romeo thanks

Sun 1/18/15 |

Jaggapuram village |

Bibles, Pamphlets, Sound system and one Gospel Bus. I request you humbly to come to my place and preach among us and see the harvest in our area .I pray for you and your ministry.

Sun 1/18/15 |

usa |

Tami cooley |

Pls pray for me for strength and protection Pls pray for me family for me to have a better relationship with God lord Pls protect me lord Pls favor me Jesus Pls help me Pls forgive me for my sins lord Pls forgive me for any hurt are pain I have caused my mom and kids in past lord Pls help me

Sun 1/18/15 |

united States |

Regina Campbell |

Help me find a peace of mind billed my faith n god nhelp my son come home from jail n my financial situations n jesus name

Sun 1/18/15 |

USA |

VERA BANKSTON-JONES |

LORD, REST IS WHAT YOU SAID, AND REST IS WHAT I DID! ONLY IN YOU CAN I FIND REST!......SELAH

Sun 1/18/15 |

Bangladesh | pastor shubro Dev tripura | Keep on your prayer for a faithful single missionary theologian woman from USA in my single life in rest lead marry. i need that woman for my ministries on Lord Glory.

Sun 1/18/15 |

united states |

bill lyons |

my prayer request is that God may by his will to give me a heart to love more, to know for sure his will for my life, thank you lord God for your guidance and that you might help Fernando to know Jesus as his lord and that I would guard my mouth and heart in love in Jesus name AMEN
---
We reserve the right to post and edit any information submitted.
---
---
Language Translator (Click on Tab to Translate Page)
---
Audio Bible (Search Bible and Click to Listen)
---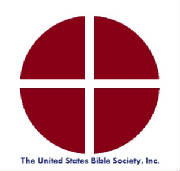 Try Our Free Daily Devotion Email

The United States Bible Society | Bibles4Free.com | Bibles.us.com | BibleSociety.us.com | FreeBibles.us.com | MyBible.us.com | 5544 Forest Drive | Loganville,Ga. 30052 | USA | Phone: 85K-JBi-bles = 855-524-2537 | e-mail: info@bibles4free.com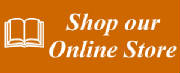 Ministry Results as of
1-1-15
|
17,195
Souls Saved |
308,342
Bibles Distributed |
84,234
Printed Bibles |
174,043
Electronic Bibles |
50,065
Audio Bibles |
2,383,400
Tracts Distributed |
2,270,185
Printed Tracts |
113,215
Electronic Tracts |
24,748,400
e-Devotions Distributed |
1,227
Jo.&Ro. Distributed |
1,472,011
06-11 Web Hits |
2,924,522
2012 Web Hits
|

4,381,311

2013 Web Hits |

11,093,521

2014 Web Hits |
24,748,615
Total Web Hits

117 Countries of Distribution | Algeria | Amercian Samoa | Argentina | Austria | Australia | Bahamas | Bahrain | Bangladesh | Barbados | Belarus | Belgium | Bolivia | Bostwana | Brazil | Bulgaria | Cameroon | Canada | Chile | China | Columbia | Cook Islands | Costa Rica | Czech Republic | Denmark | Dominican Republic | Ecuador | Egypt | England | Eritrea | Estonia | Ethiopia | Finland | Fiji | France | Germany | Ghana | Great Britain | Greece | Grenada | Guatemala | Guyana | Hati | Hong Kong | Hungary | India | Indonesia | Iraq | Ireland | Israel | Italy | Ivory Coast | Jamaica | Japan | Kenya | Kuwait | Latvia | Lebanon | Lesotho | Lithuania | Lybia | Macedonia | Madagascar | Malaysia | Mali | Malawi | Mexico | Moldova | Monaco | Mongolia | Morroco | Netherlands | New Caledonia | New Zealand | Nicaragua | Nigeria | Norway | Oman | Panama | Papua New Guinea | Pakistan | Peru | Philippines | Poland | Portugal | Puerto Rico | Qatar | Romania | Russia | Rwanda | Saudi Arabia | Senegal | Seychelles | Singapore | SriLanka | South Africia | South Korea | Spain | StLucia | Suriname | Swaziland | Sweden | Switzerland | Taiwan | Tanzania | Thialand | Tobago | Togo | Turkey | Uganda | Ukraine | United Arab Emirates | United Kingdom | United States | Uruguay | Virgin Islands | Venezuela | Zambia | Zimbabwe